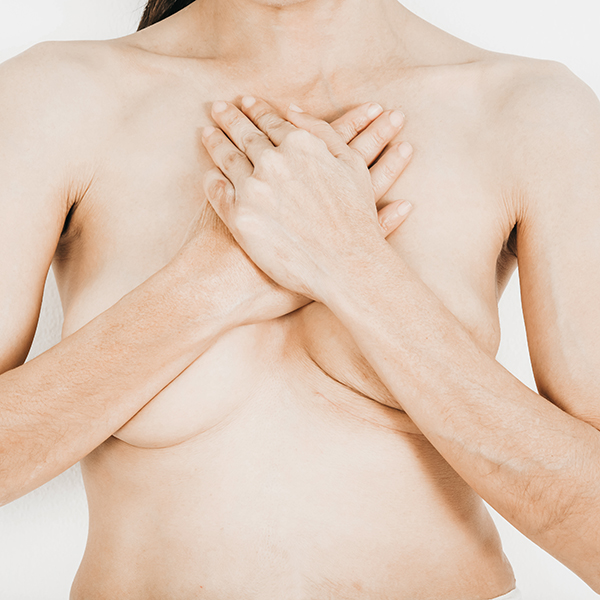 Areola Repigmentation is specialized medical tattooing that requires advanced education, training, and experience.
Post-Surgical Areola Repigmentation
Areola Repigmentation After Breast Surgery
The areola is part of the human breast in women. It is a circular area of skin around the nipple that is often darker and thicker than the surrounding skin and plays a key role in the aesthetic look of a breast.
Since a woman's self-image can depend on the appearance of her breasts, a missing areola can be psychologically devastating. A woman can survive breast cancer after undergoing a mastectomy, and she can regain her figure with a breast reconstruction. However, she may not feel "complete" without an areola. Areola tattooing provides the "finishing touch" after breast surgery. Patients feel the tattooing process helps them during the last part of their recovery to look complete and feel "whole" and "normal" again.
Post-Surgical Areola Tattooing Techniques
Areola-Nipple Complex Simulation.  This procedure is for patients who have had breast reconstruction after a mastectomy or lumpectomy. Cosmetic tattooing techniques and color pigments are used to create the appearance of an areola. For a unilateral mastectomy patient, this process helps the reconstructed breast to match the natural breast. For patients with bilateral breast reconstruction, both areolas are recreated. Areola complex simulation can be achieved with or without a nipple button created by the surgeon.